A ROOM FOR THE JAVANESE

GODDESS OF THE SOUTH-SEA


...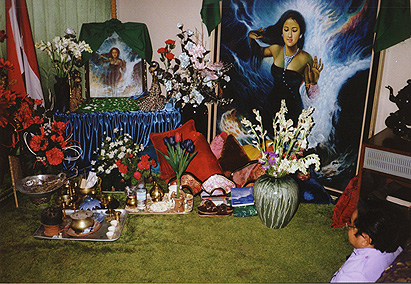 ...


view at painting and offerings inside ROOM 308
* all photopgraphs by Roy James

What looks like an absolutely ordinary place somewhere along the
South-Coast of Java there you will find a very curious hotel, belonging
to the concatenation of the famous Hotel Indonesia International.
The name of the first President Sukarno is involved with the
SAMUDRA BEACH HOTEL, Pelabuhan Ratu.... the "Harbour of the Queen".
There is a mysterious room, permanently reserved, arranged and furnished
for the Spirit-Queen Of The Segara Kidul/Southern Ocean.
You will find a small apartment, well-fitted up as a little salon with a boudoir.
A heavy shade of incense and flowers do welcome you and you could
go for a meditation, pray for help, relief, succour, remedy, advice, welfare
...orjust to pay a visit!
The Juru-kunci/spiritual doorman PAK ACIL could help you
to get a closer contact with the Spirit-Queen...
When you take a look out for the beautifull panorama of Kamar 308/Room 308
you'll find the special KETAPANG-tree. This used to be the place where
the President Sukarno used to meditate before he build the hotel.
It is told he created on this exact spot an intimate relation with the heavenly
Queen Of The Segara Kidul... GUSTI KANJENG RATU KIDUL

...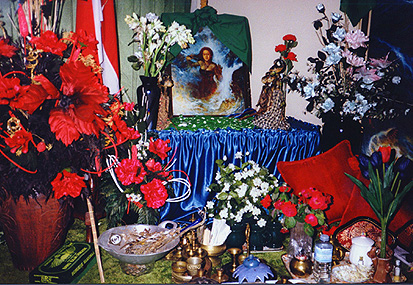 the fascinating "bewitched" Kamar308/Room 308 in former times...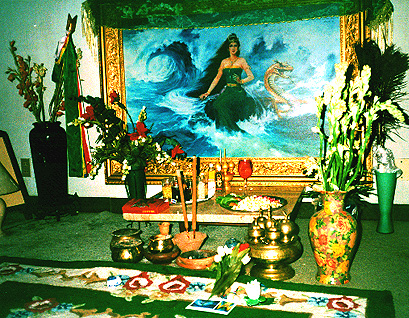 ......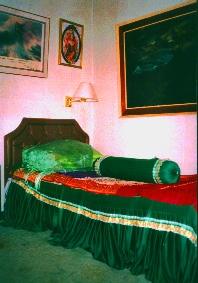 ...and today... (photographed on February 2000 by Roy James)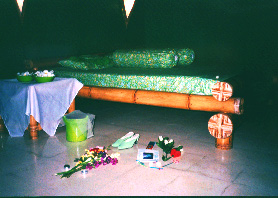 ...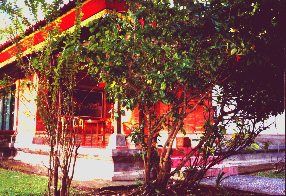 the special prepared room 33 of the Hotel QUEEN OF THE SOUTH, ParangTritis JAVA
& a special prepared bungalow next to the GRAND BALI BEACH HOTEL, BALI
The mystery of Room 327 reminds of the catastrophic fire on the date of January 29, 1993!


...Nyi Rara Kidoel....Nyai Lara Kidul


Notice this remarkable site...