...An Artistic form of Mysticism...
...Culture, the Spirit of the Goddess...
Culture does imitate, dissipates and tries to dominate nature...
To inspire, favour and please the Goddess Of The Southern Ocean
people make sacrifices and do offer a lot of presents, included make-up
and hair articles on special days. During these sacrificial days and evenings,
like the Javanese "market-days" Tuesday/Selåså Kliwon and Thursday/Jum'At
Kliwon a lot of people range theirselves on the side of "guru's", spiritual
teachers. They come together to manipulate all kind of spiritual
and material affairs. Wholly well-known one's the question
to know a positive number of the lottery, or a day to
remove, to get married, to know about health,
well-being, illness, disease and misfortune.
In great request is to contact the world of
spirits, angels, the touch with the Invisibles.
It is beyond superstition and always very
present within the Javanese culture. We do know
different names like Javanism, Kebatinan, Tenaga Dalam, Perkutut, Guna-Guna etc. We
also know the culture within Indonesia has willingly to do with one inner-life focussed world!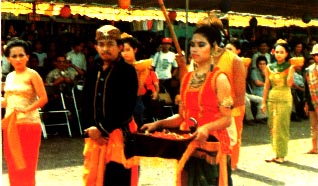 ......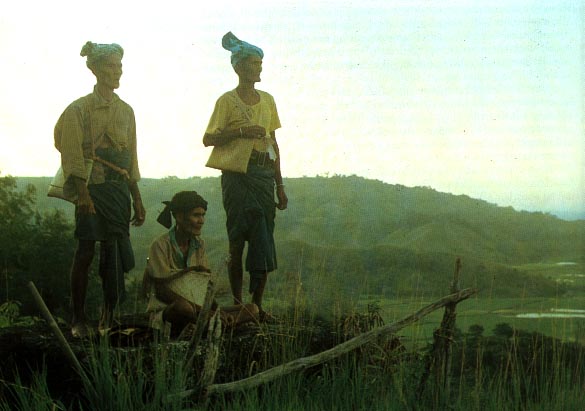 Sacrifices for the GODDESS OF THE SOUTH-SEA, at Pelabuhan Ratu Western-Java
+ Old wise men waiting for the Pasola-Rite Ceremony, at the island of Sumba